iOS 5 untethered jailbreak for iPhone 3GS with old bootrom

Hacker iH8Sn0w released Sn0wBeeze 2.8 beta 2 with ability to perform untethered jailbreak of the old bootrom iPhone 3GS on iOS 5.0b1. For other devices the jailbreak is still tethered.
Sn0wBreeze is a Windows application that creates a custom ipsw with jailbreak. It also preserves your baseband if you need unlock, but UltraSn0w has not yet been updated to work with iOS 5.
You can download Sn0wBeeze 2.8 beta 2 here.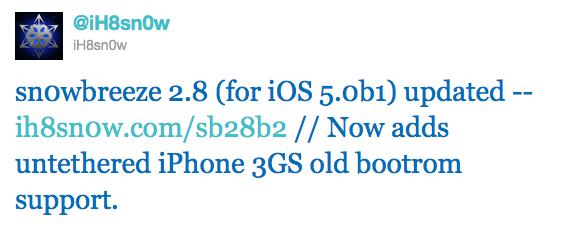 Leave a comment