Safari 5.1 Gets "Do Not Track" On OS X Lion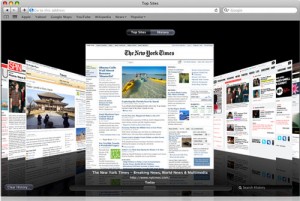 According to The Wall Street Journal, Apple has added a "do-not-track" option in the latest developer build of OS X Lion to prevent advertisers and other web companies from tracking you online.
Apple Inc. has added a do-not-track privacy tool to a test version of its latest Web browser for keeping peoples' online activities from being monitored by marketers. The tool is included within the latest test release of Lion, a new version of Apple's Mac OS X operating system that's currently available only to developers. The final version of the operating system is scheduled to be released to the public this summer. Mentions of the do-not-track feature in Apple's Safari browser began to appear recently in online discussion forums and on Twitter.
This "do-not-track" option was originally offered by the FTC and was already built in Internet Explorer 9 and Firefox 4. The option may be enabled or disabled by a user at any time.

Leave a comment