Samsung Halts Production of Galaxy Note 7 for Safety Reasons

Samsung has temporarily stopped the production of the infamous Galaxy Note 7. Such a difficult decision comes after numerous reports about exploding smartphones from the new batch that was deemed safe.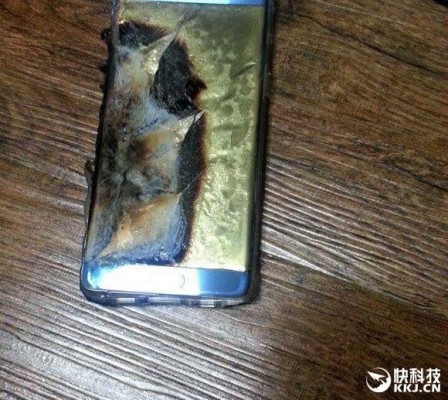 The news comes from a Korean news agency Yonhap. According to a Samsung's official, the company decided to follow the recommendation of consumer safety regulators from the USA, China and South Korea. Moreover, it is very likely that the decision to stop the production line was caused by the fact that major carriers in the United States refused to continue selling Galaxy Note 7.
Here's a brief fragment of the official statement issued by the South Korean giant:
We are temporarily adjusting the Galaxy Note 7 production schedule in order to take further steps to ensure quality and safety matters.
Samsung released the Galaxy Note 7 in August. In September, the company had to recall about 2.5 million devices with faulty batteries. The replacement units that hit the market earlier this month were thought to be safe, but unfortunately, they continue to burst into flames. And the iPhones too, by the way.

Leave a comment