Samsung Makes Fun of Galaxy S6 Concepts [Images]

Every year, ahead of launches of new products from Apple, Samsung and other tech giants, dozens, hundreds and even thousands of renderings, mockups and concepts appear on the Internet, which allegedly show how this or that device may look like. While Apple or any other company simply ignores all this stuff, its South Korean rival takes most ridiculous, absurd and weird images and uses them to promote its next-generation flagship.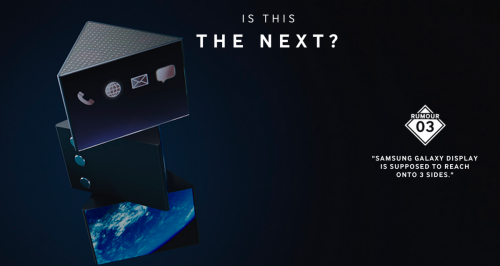 This year, the company has chosen several truly unique images and interesting rumors and used them in a kind of Galaxy S6 promo called "Is This the Next?" I wish Apple had such a sense of humor.
Unlike most of its competitors, Samsung is embracing all of the crazy rumors about its upcoming devices and having a little fun with it on its website. This is probably what Samsung's devices would actually look like if it didn't copy Apple.
Below you may take a look at some of the most absurd rumors and images showing how the Galaxy S6 might look like. If that's not enough for you, you may visit Samsung's official website and take a look at all the ridiculous renderings and baseless rumors.
By the way, the official release of the Galaxy S6 is expected to take place on March 1st.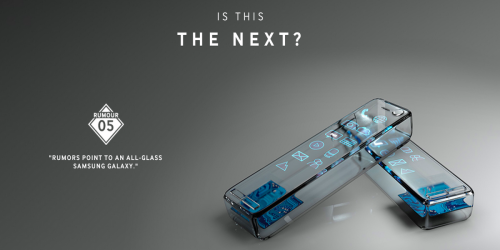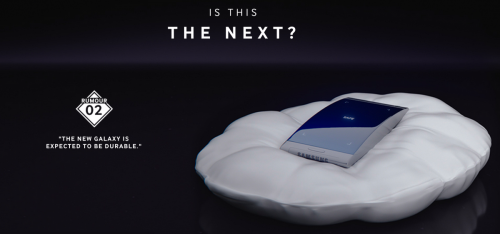 [via 9to5Mac]

Leave a comment