Samsung to Release 2 Handsets with Foldable Displays in 2017 - Rumor

According to the latest report from Bloomberg reporters, Apple's rival Samsung may release two new smartphones with bendable screens in 2017. The devices are expected to get OLED displays and become new iPhone rivals. The report is based on rumors shared by people familiar with the matter, so I guess we can believe it.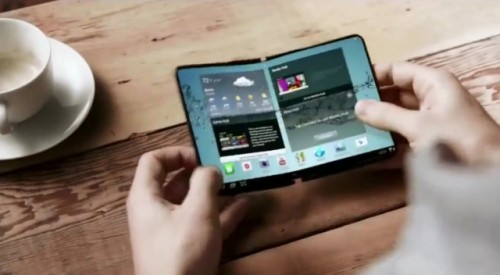 One of the handsets will reportedly feature a 5-inch display capable of expanding to 8 inches when required. This is probably the only thing we know about the gadget, other specs remain unknown.
Samsung could unveil one or both of the devices codenamed 'Project Valley' at Mobile World Congress in Barcelona. The new smartphone would compete against the 2017 iPhone which is rumored to feature a massive redesign.
In 2017, Apple is expected to switch to OLED displays. However, it is very unlikely that the company will use a bendable on in the future iPhone.
[via iClarified]

Leave a comment