Samsung Will Exclusively Supply AMOLED Panels for iPhone 8

Samsung will become a sole supplier of AMOLED panels for the upcoming iPhone 8. According to the latest report from DigiTimes, the South Korean company will supply Apple with display panels for the all-new phone scheduled for release in 2017.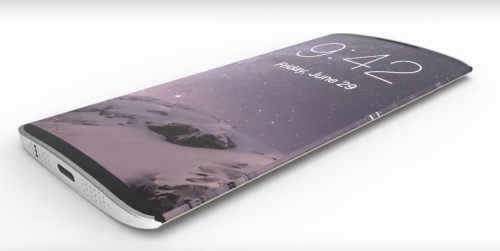 Taiwanese sources claim that the iPhone 8 will come in three form-factors, namely, 4.7-inch, 5.5-inch, and 5.8-inch. The latter model will get an AMOLED screen and be marketed as top-of-the-line smartphone. Sources add that Samsung will be capable of producing up to 20 million displays every month. In 2017, Apple will sell approximately 60-70 million iPhone units with new screens.
Here's a brief fragment from the report:
Apple will launch 4.7-, 5.5- and 5.8-inch new iPhone models in second-half 2017, with TFT-LCD panels to be used in the former two models and AMOLED for the 5.8-inch one, the sources said. Global shipments of the AMOLED iPhone in 2017 are estimated at 60-70 million units, the sources noted.
Apple is expected to unveil new iPhone 8 in September. The device will get glass body, wireless charging, and a number of other improvements.
[via DigiTimes]

Leave a comment