Users Complain About AirPods Charging Case Battery Problems

Some AirPods users are complaining about the charging case battery life. While the earbuds seem to hold charge perfectly well, the case loses 15-20% of charge overnight. That's without using it or AirPods.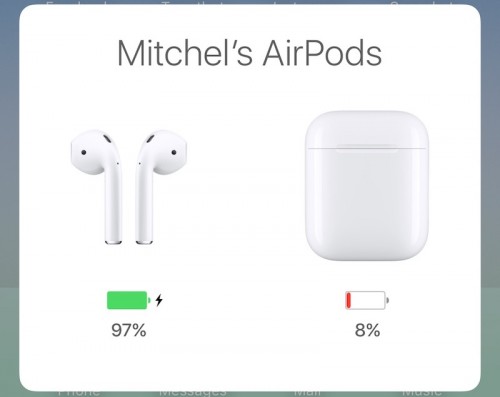 According to MacRumors, more and more people see the AirPods charging case losing charge. A Reddit user nicknamed severinskulls was among the first to notice the problem. He went to the Apple Store to ask about the battery life problems and eventually had his AirPods replace. The employees at the Apple Store were unfamiliar with the problem suggesting only a small number of headphones owners are affected.
The unlucky set of users facing the battery issues, however, are noticing that the AirPods case drains by upwards of 40 percent in mere hours, with the AirPods at 100 percent inside and minimal Bluetooth activation.
The iFixit team has recently suggested that it is the charging case that might have delayed the launch of the AirPods. Looks like it can cause problems even now that the headphones are available for purchase.
[via MacRumors]

Leave a comment