Samsung Will Hand Over Prototypes of Phones and Tablets to Apple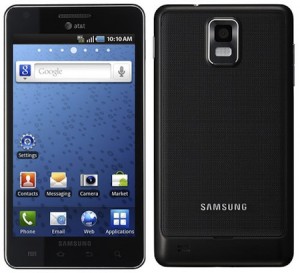 The legal battle between Apple and Samsung — sued for allegedly copying the "look and feel" of the iPhone and iOS with its Galaxy devices — it's far from over. Apple  is now asking Samsung to hand over prototypes of unreleased phones and tablets for legal scrutiny. With the federal court ruling that Samsung will have to send these units to Apple's legal team, Samsung is being forced to send the unreleased Droid Charge, Galaxy Tab 8.9 and Galaxy Tab 10.1 to Apple, though the other two devices mentioned, the Infuse 4G and Galaxy S 2, have already been released publicly in the United Kingdom and United States, respectively.
Normally, there'd be three months before Samsung had to hand over samples, but the Judge has decided that Samsung has already been shooting its mouth off about the unreleased phones and can't claim they're secret models, Courthouse News reports. Apple points out that Samsung even gave away a Galaxy Tab 10.1 tablet to all 5,000 people at the recent Google I/O developer conference.
None of the devices are secret models or previously unseen units, actually: unlike Apple, Samsung has a different stance on "secrecy", often showcasing upcoming smartphones and tablets months ahead of their launch, whilst Apple always prefers to keep new devices under wraps until they're released or unveiled at special media events.

Leave a comment