iPhone 3GS Won't Get iOS 5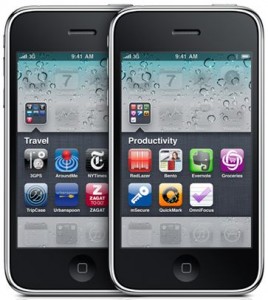 A new rumor suggests the two-year old iPhone 3GS won't get the iOS 5 upgrade when Apple releases the first betas this summer and the final version of the OS likely this Fall. According to Russian analyst and Mobile Review editor Eldar Murtazin, the 2009 iPhone 3GS will stay on iOS 4, thus leaving the iPhone 4 and next-generation device Apple is scheduled to announce later this year as the only iPhone models capable of running iOS 5.
When Apple released iOS 4 in summer 2010, for example, the company made sure it could run on the iPhone 3G, 3GS and iPhone 4. It was only with the first beta of iOS 4.3 that Apple dropped support for the iPhone 3G and iPod touch 2nd gen. And again, Apple "unofficially" confirmed they were dropping support for the original 2007 iPhone in 2010. At this point, it's unclear whether or not the iPhone 3GS will receive an upgrade to iOS 5, though Apple's history seems to indicate that an iPhone lifespan varies from two to two years and a half. A report posted by 9to5mac earlier this month claimed that Apple was internally testing iOS 5 on the iPhone 3GS, although the website suggested that it wasn't "immediately clear" whether the 3GS would eventually get the public version of iOS 5.

Leave a comment