Samsung Working to Keep Design Dispute Separate from Component Contracts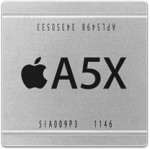 Several Samsung senior executives were reportedly holding an emergency meeting yesterday to discuss Samsung's next moves in the case. Samsung CEO Kwon Oh-hyun not present at that meeting trying to save the company's component supply contracts with Apple. Kwon's primary responsibility is to oversee the company's component business, a division that maintains a close relationship with Apple.
The clear message from Samsung is that a strict internal firewall between its handset business and its components operations remains intact.

While it plans to appeal the U.S. verdict, and a damages bill for $1.05 billion for copying critical features of Apple's popular mobile devices - a sum that could be trebled - Samsung will not want to put at risk its Apple supply contract which is worth billions of dollars. The $1 billion judgment against the firm in its patent and design dispute with Apple was the "worst scenario" for Samsung.
Despite the fact that both Samsung and Apple are doing their best to diversify their supply relationships and reduce their reliance on one another, the two companies remain very close partners on the supply chain side. Samsung parts currently comprise 26% of the component cost of the iPhone.

Leave a comment