Second-Gen AirPods Case to Be Capable of Charging iPhones and Other Devices

Apple may be working on the new waterproof AirPods case capable of charging iPhones, iPads, Apple Watches, and even MacBooks wirelessly. The device with such features was described in the recent patent application found by Patently Apple. Apart from other things, the document suggests that Apple may make the next-generation wireless headphones waterproof to match the case and iPhone lineup.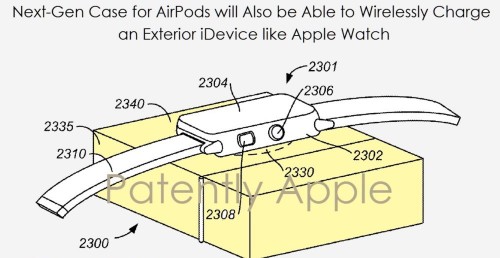 Turning the AirPods case into the all-in-one charger for all or nearly all Apple devices is a smart step that may lure new customers and make existing Apple fans buy a pair of AirPods.
Like many other technologies described in Apple's patent applications, this one may actually make its way to real products only within several years. Still, today's document proves that the company is looking for some innovative ways of extending the functionality of existing products and making them more useful for customers.
The release date of the second-generation AirPods as well as their specs remain unknown.
[via 9to5Mac]

Leave a comment