Security Researchers Found Two New Mac Viruses

As noted by independent Mac security researchers, there are two new instances of malware for macOS. The first piece of malicious software uses Microsoft Word to penetrate into the system and the second one pretends to be a software update and then hacks the system.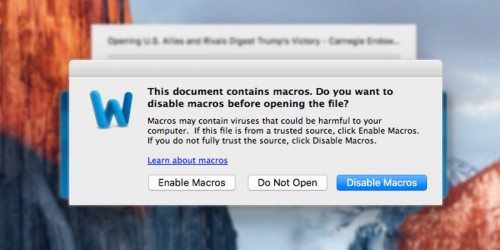 The first virus is hidden in an infected Word document. Once you download and attempt to open it, macOS will ask whether you want to run a macros from this file. If you allow the process, the macros will download a malicious code from the remote server that may give hackers access to your browser history, camera, and other features of your Mac. If you ignore the request and leave the document unopened, you are good.
The second virus pretends to be an update to Adobe Flash Player. It prompts the user to confirm the download of something what appears to be a legitimate update, but in fact is a malicious program called the MacDownloader virus. After the installation process is finished, the program steals user credentials and passwords.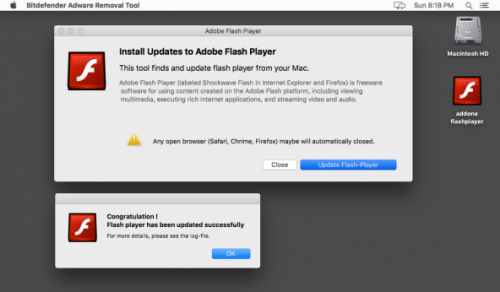 Be careful with what you download from the Internet and always check what apps request an update.
[via 9to5Mac]

Leave a comment