Several European Retailers Start Offering Pre-Orders for iPad Pro and New Apple TV

Even though the sales of the long-awaited 12.9-inch iPad Pro and the fourth-generation Apple TV set-top box haven't yet started in the United States, several retailers in Europe have begun offering pre-orders for both devices.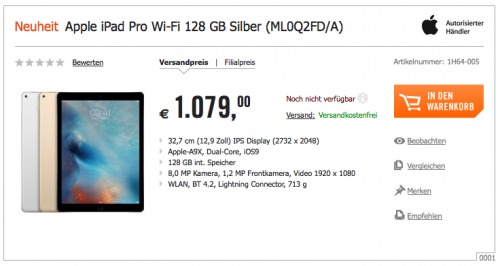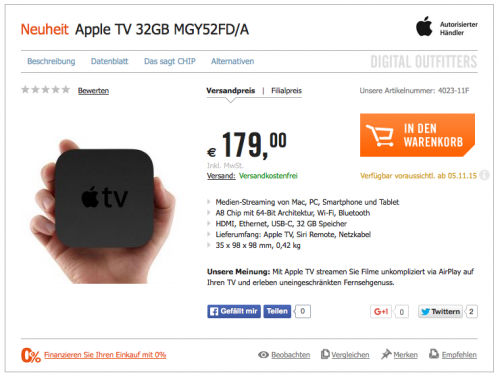 A retailer from Germany, Cyberport, is now accepting pre-orders for both iPad Pro and Apple TV. The prices for the new tablet start at €899 for the entry-level model and the cost of the 32GB set-top box is equal to €179. The retailer says the new Apple TV will become available on November 5th and the larger-screen tablet will be in stock sometime in November.
In addition to Cyberport, a retailer called Elgiganten is offering pre-orders for the fourth-generation Apple TV in Denmark and Norway with the availability of the set-top box in November. The basic 32GB version costs 1,399 kroner in Denmark and 1,749 kroner in Norway.
Most of the sources claim that the new iPad Pro and Apple TV will go on sale in November. Still, some insiders believe Apple may release both devices a bit earlier. Stay tuned for more posts about the availability of the aforementioned gadgets in your country.

Leave a comment