NewsOfTheWorld Tweak for iOS 9 Lets Everyone Use Apple News App

As it was reported earlier this month, the Apple News app introduced with the release of iOS 9 is currently available only in the USA. Moreover, because of governmental demands, Apple is blocking access to the application in a number of regions, for example, in China.
Even though the Apple News app is currently not available in most countries, there's a way to start using it right now. All you need to have is a compatible jailbroken iPhone, iPad or iPod touch running iOS 9 or higher.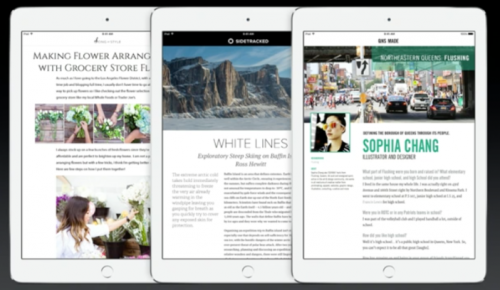 Quite recently, a new tweak called NewsOfTheWorld has been released on the BigBoss repository. As you might have guessed, it lets any user with a jailbroken device enable the Apple News application before its official launch in a particular country. Once the tweak is installed, you should reboot your device twice to get it to work on your home screen. The best thing about the tiny tool is that it's completely free and safe to install.
If you want to start using the Apple News app, but haven't yet jailbroken your device, make sure you check our instructions on untethered jailbreak of iOS 9-iOS 9.0.2 using the Pangu utility for Windows. Without reading this short article, it would be quite difficult to hack your device.

Leave a comment