'Several Hundred' Employees Working on Apple-Branded Electric Car

According to what numerous sources write, Apple is currently working on its own electric vehicle. Yesterday I told you about the reports shared by the Wall Street Journal and Financial Times journalists, which suggested that the guys from Cupertino may be thinking about a self-driving vehicle. As it turns out, there's indeed a project called "Titan", which involves "several hundred" of Apple's employees and which is aimed at creating a fully-electric car.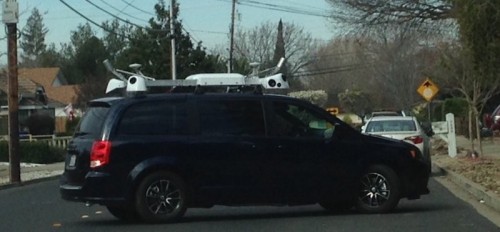 The head of the project is iPod and iPhone designer Steve Zadesky. Nearly 1.000 specialists are working in a team developing Apple's first-ever car.
The team — which has its own development facility away from the main Infinite Loop campus — could eventually swell to some 1,000 employees, and Zadesky has been given free reign to pull talent from any existing Apple group. Zadesky's group is reportedly researching "robotics, metals and materials consistent with automobile manufacturing."
Earlier this month, first photos showing a black van with strange camera system on the roof appeared on the Internet. According to people familiar with the matter, this van belongs to Apple and the system on the roof is a prototype of a system for a self-driving car.
[via AppleInsider]

Leave a comment