Shazam Updates with Better and Faster Song Recognition and other Features

Shazam app for iOS has been recently updated with faster and better song recognition and a bunch of other new features. Those who think this smart application only recognizes music are wrong.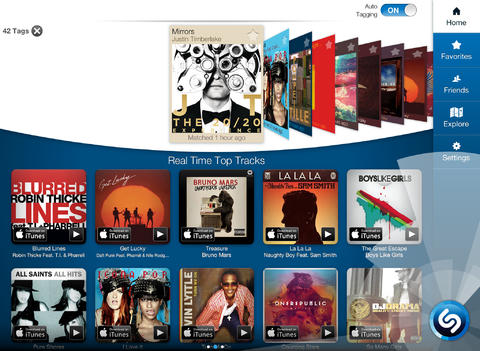 Once you download and install it, you can:
Buy songs from iTunes (and find others by the same artist)
Watch the videos on YouTube
Share tags on Shazam Friends
Use LyricPlay to sing along to streamed lyrics
Check out the artist's bio and discography.
Apart from that, there're some additional features for the true music lovers:
Preview and save your favorite tags
Share tags on Twitter, Facebook & G+
Explore what's popular around the world with Shazam's Interactive Maps
Tag without coverage, Shazam will match when you have a connection.
The application's compatible with iPhone, iPod touch and iPad. It requires iOS 6.0 or later.
Shazam app for iOS is free and you can download it from the App Store anytime.

Leave a comment