Minecraft Pocket Edition App for iOS Updated

Minecraft Pocket Edition for iOS has been updated recently with the ability to easily connect to external servers and some other useful features. I don't want to waste much of your time, so I'll simply copy and paste the 'What's New' list from the App Store. I hope you will forgive me. So, here're the new features available in the version 0.7.4: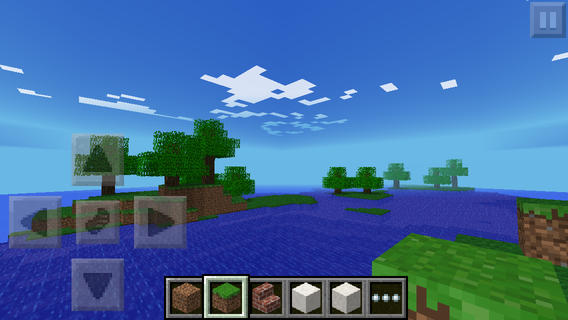 Creepers can ignited by flint and steel
Ability to easier connect to external servers
Fixed a lot of bugs
If you know nothing about Minecraft, but want to try playing this game, you may as well be interested in the full list of features. Take a look at them below:
Support for the iPhone 5's widescreen display
Food! Now you can cook and go hungry
Swords! Bows! TNT! Armor!
Chests
Skeletons
Spiders
Beds
Paintings
Lots more!
Minecraft Pocket Edition for iOS is compatible with iPhone, iPod touch and iPad and requires iOS 5.0 or later.
One can get this app from the App Store for $6.99.

Leave a comment