Shipments of iPad Pro Components to Start in September?

According to the latest report from people familiar with the matter, the shipments of the components for the widely-rumored 12.9-inch iPad Pro will start in September. The tablet will feature a new touchscreen manufactured by Sharp and GIS. This touchscreen will have a new glass-film-film or GFF structure instead of the glass-film used in the iPad Air and iPad mini. This will let the display work with a new stylus that is expected to be shipped with the larger-screen Apple tablet.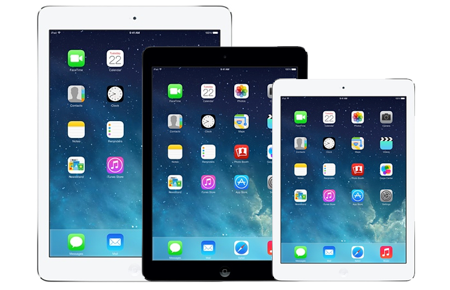 Here's what AppleInsider reporters write:
In order to improve input accuracy, the jumbo-sized iPad will likely use a "glass-film-film" (GFF) touch panel structure rather than the glass-film in the iPad Air and mini, J.P. Morgan's analysts said, citing supply chain visits.
Apple is expected to introduce the 12.9-inch iPad Pro in October. The device may get a screen resolution of 2,048 x 2,732 pixels and a special version of iOS 9. Other specs of the tablet remain unknown.
Apple's new tablet will be targeted at the enterprise market. Using this device, the guys from Cupertino hope to improve iPad position on the global tablet market.

Leave a comment