Smart Covers For iPad 2 Earn High Profits For Apple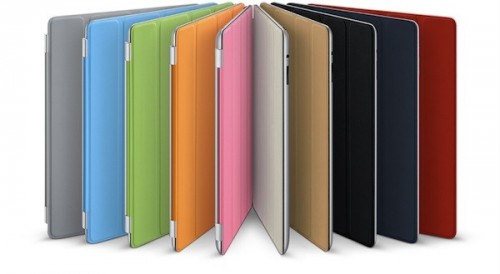 Sales of $40 magnetic smart covers designed to protect the iPad 2 amounted to collective $300 million for Apple in recent quarter, as BMO Capital's analyst Keith Bachman said on Monday in his note to investors. Half of that figure makes up pure profit for the company.
"If we assume that 90 percent of iPad sales in the June quarter include Apple's covers, then this would add up to $300 million in revenue and $150 million in gross profit".
This is not for the first time Apple made profit from segments of company's economy. Recently Apple switched from hard drives to flash memory in Macs. Although the 32GB iPhone or iPad costs $100 more than 16GB version, the company invests just $15 more with a 85 percent gross profit, as the Wall Street Journal previously wrote.
Possibly because of the Smart Cover addition to price, Bachman also upgraded his estimates for iPad and iPad sales. Now he forecasts sales of 16.7 million iPhone units for the June quarter, up from 16.1 million iPhones previously.
Bachman also believes Apple will ship 8.5 million iPad units this quarter and 9.5 million iPads next quarter. In 2012 Apple will supposedly sell 46.4 million iPads (which is higher than the analyst's previous full-year estimation of 45.8 million tablets).

Leave a comment