iPhone May Become Available To China Telecom Subscribers This November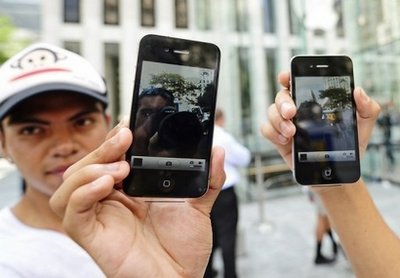 According to Reuters report, Apple and China Telecom have come to agreement on the iPhone and decided that the handset will be offered by the end of the year. Until now iPhone was available on 1.4 billion people market through the China Unicom network.
China Telecom is the country's third-largest carrier having 106 million subscribers and the largest fixed line service provider. As of 2010 the company had staff of 312,520 people. China's mobile phone market is the largest in the world with 896 million mobile phone subscribers. And every telecom operator is trying to attract as many 3G subscribers as possible, because the only way to hold prices down is to form such subscriber base.
One source said to Reuters that the China Telecom prepared the technology for launching the iPhone and it is just waiting for Apple's go-ahead.
"It's expected to happen this year. China Telecom already has the required technology and it all hinges on the content of the agreement. As we all know, it's not easy to negotiate with Apple."
Also Reuters reported in May that Wang Xiaochu, chairman of China Telecom's, came in contact with Apple about bringing CDMA iPhone 4 to the carrier. He said to the reporters:
"We're not denying that we're in touch with iPhone (Apple), but I cannot comment on the progress".
China Telecom is scheduled to make the iPhone available in November, said another source, refusing to call his name since he was not allowed to give this information.
Also rumors have it that another country's carrier China Mobile and Apple have almost reached final stages in their negotiations and Tim Cook has been recently seen in China Mobile's headquarters. China Mobile allegedly wants Apple to engineer iPhone that would be compatible with its TD-LTE network by the September launch.
Currently China Mobile serves TD-SCDMA network that is not compatible with the CDMA version of Verizon iPhone used in the US. It is likely that China Mobile will see 4G LTE iPhone in late 2012, when mobile phone operators in USA complete the deployment of 4G LTE networks.
As of March 2011 China Mobile was the world's largest mobile telecommunications operator with about 611 million users. Therefore, negotiating a deal with such a company is the main priority for Apple that will open the huge China market to Apple's devices and help it slow Android's progress.

Leave a comment