Some Users Managed to Bend Their iPhone 6 Plus in Pockets

More than ten million people have already purchased Apple's iPhone 6 or iPhone 6 Plus. Naturally, they began using their new smartphones. Several days after the official release, a number of reports appeared on the Internet that suggested that the larger 5.5-inch device can bend in the pocket of pants if a user forgets to take the handset out of it. There are even some images showing a bent iPhone 6 Plus. You may take a look at them below.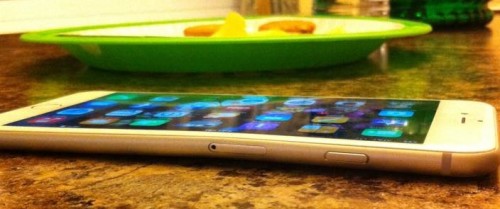 As highlighted in a few reports shared in the MacRumors forums, a small but growing number of iPhone 6 Plus owners have reportedly bent their phones after carrying the devices in their pockets just days after launch. In one instance, a new iPhone 6 Plus was bent during a day of dancing, dining, and driving to a wedding.
This is not the first time that users report about the bent iPhone. In 2012 and 2013, similar reports dealing with the iPhone 5 and iPhone 5s surfaced online.
To be on the safe side, I recommend the iPhone 6 Plus users to use rigid cases and remove the device from their pockets each time they sit.
[via MacRumors]

Leave a comment