Sony Seeking To Bypass Cable Providers With Web-Based TV Service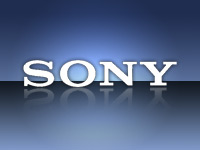 Last week it was reported that Sony was actively working on changing the way users view and interact with content on its TV sets, with company's CEO Howard Stringer acknowledging that they was seeking the way to compete with Apple's ecosystem that is planned to include TV sets in the near future.
Now The Wall Street Journal reports that Sony is seeking to launch a Web-based television service that would allow bypassing cable companies:
"Sony is proposing to beam the channels over Internet connections to Sony-made devices, including PlayStation gaming consoles, TV sets and Blu-ray players, the people said. Sony has sold about 18.1 million PlayStation 3 consoles in the U.S. alone, according to NPD Group Inc., and many homes have other Internet-connected Sony devices".
Reportedly Sony has reached out to several content providers, including Discovery, News Corp and Comcast NBCUniversal, attempting to negotiate the rights to offer its shows over the Internet in the U.S.
The reports mentions that Apple also made efforts in this direction several years ago, trying to put together the best TV package for broadcasting to viewers through iTunes, but the negotiations failed as content providers refused to bundle channels together.
Apple obviously remains interested in expanding into the TV market, with rumors of Siri-enabled television set launching in the end of 2012 or early 2013. It is not clear how Apple plan to develop on the content side of the television market to complement its software and hardware, but two month ago Apple was said to have engineered a new technology to transmit video content to televisions.

Leave a comment