Step-by-step Tutorial: How to Untether Jailbreak iPhone 4S Using Absinthe (Mac OS X) [iOS 5.0, iOS 5.0.1]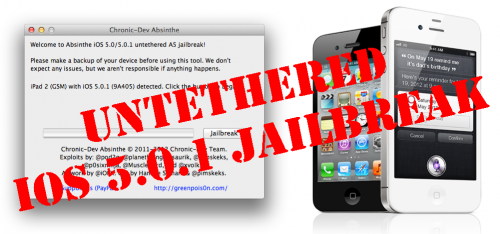 UPDATE: Apple released iOS 5.1 firmware. Apple has stopped signing iOS 5.0.1, so you can NOT restore to 5.0.1 any more. If you are on 5.0.1 you can jailbreak with Absinthe.
This is step-by-step instructions on how to perform untethered jailbreak of your iPhone 4S on iOS 5.0 or iOS 5.0.1 firmware using Absinthe for Mac OS X.
Tutorial for Windows version is here.
Untethered jailbreak means that each time you restart your device you will NOT need to connect it to a computer and run utilities.
Important: Please, consider reading our Jailbreak & Unlock FAQ, if you have other device or firmware and especially if you have questions or troubles.
Important information.
Please think first, before you do something.
Step One
Make a folder called "Pwnage" on the desktop. Download the latest version Absinthe from here. Double click to extract the downloaded archive.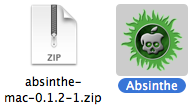 Step Two
Connect your iPhone to the computer and launch iTunes.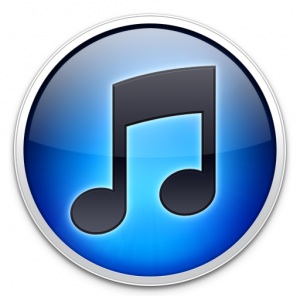 Select your iPhone from the list of devices on the left. Create a backup by right-clicking on iPhone name in Devices (iTunes left pane) and choosing Back Up.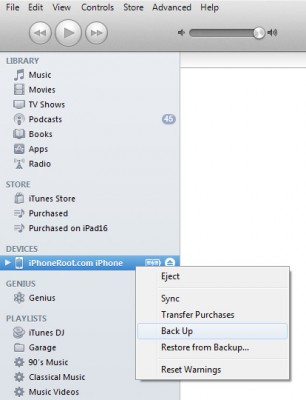 If you are already on iOS 5.0 / iOS 5.0.1 you can now skip to step three. If you need unlock stay on 5.0!
Download iPhone firmware iOS 5.0.1 to Pwnage folder. It is better to use Firefox, because some browsers (f.e., Safari) extract ipsw:
Open iTunes. Now hold down Option (Mac) or Shift (Windows) key and click the Restore button.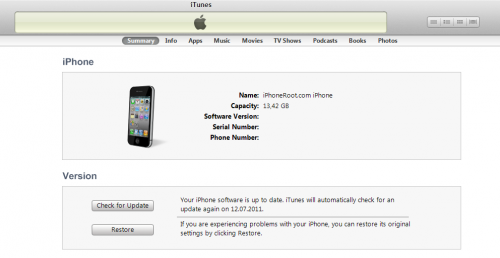 Navigate to the Pwnage folder on your desktop and select the iOS 5.0.1 firmware ipsw. Click the Open button to continue.
iTunes will ask if you want to setup your iPhone as a new device or restore from the backup. Choose Restore from Backup if you want to preserve your contacts and other information.

Step Three
Once iTunes has finished updating your iPhone to the desired firmware open the Pwnage folder on your desktop and launch the Absinthe application.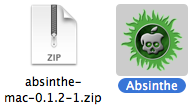 As prompted, connect your iPhone 4S to the computer via USB. Make sure to remove any passcodes or VPN settings you've previously set.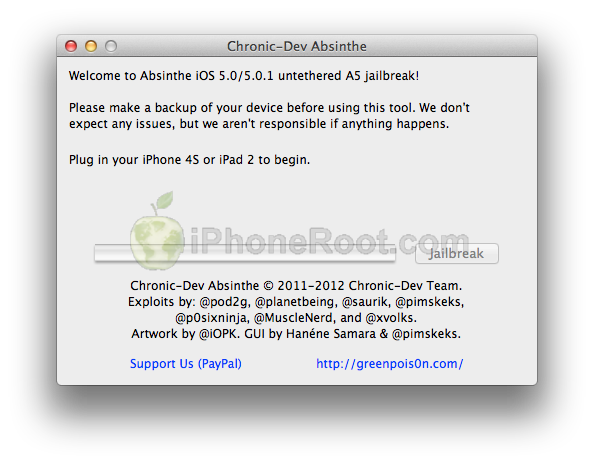 Step Four
Absinthe will detect iPhone 4S. Click the Jailbreak button to begin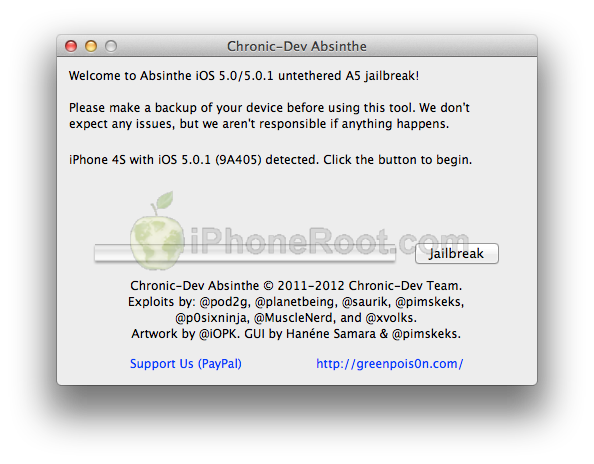 Step Five
The application will take you through several steps of the jailbreak: Sending initial data, waiting for reboot, waiting for device to finish booting, Preparing jailbreak data, and Sending payload data.
Step Six
You will be informed that the jailbreak is 'Almost done'.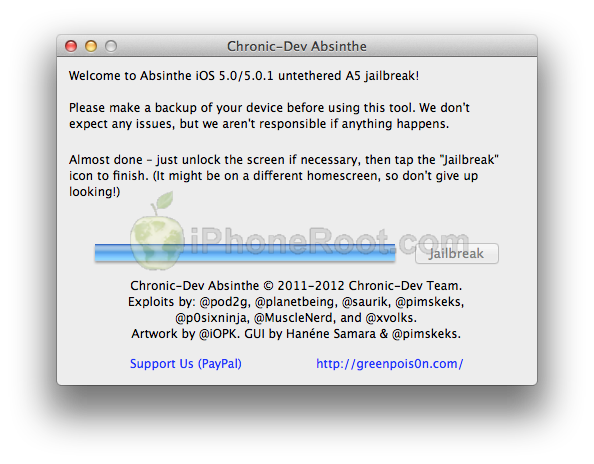 Step Seven
On you device, locate the Absinthe icon and press it to complete your jailbreak. It could be on any homescreen.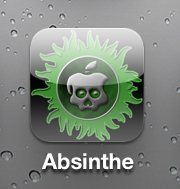 If the server is down and you get an Error establishing a database connection message then tap the Settings icon on your springboard and turn on VPN.
You will get a configuration error; however, after about a minute your device will reboot with Cydia on the Springboard!

If you are still unable to succeed please be patient as the dev team's servers are under heavy load right now!
Step Eight
Run Cydia. Let it do all the necessary updates.
Step Nine
To have access to the root file system of your iPhone (via file managers like iFunBox or iPhone Explorer) install application called afc2add in Cydia.
Step Ten
Do not forget to change your default password if you've installed openssh.

Leave a comment, read comments [48]