Steve Jobs' Legacy to Live On in 'Apple University'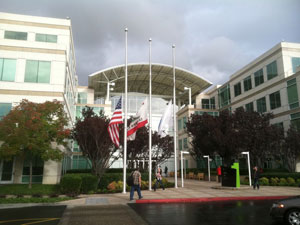 The LA Times provides some new details about "Apple University", an internal project at Apple, designed to provide successful future for the company without Steve Jobs. First information about the project appeared in May, when Steve Jobs hired dean of Yale School of Management Joel Podolny, who  was personally influenced by Steve Jobs and Apple and even described writing his first computer program on an Apple II. Podolny runs an internal group of business professors and Harvard veterans to prepare employees for life at Apple after Jobs.
"Steve was looking to his legacy. The idea was to take what is unique about Apple and create a forum that can impart that DNA to future generations of Apple employees," said a former Apple executive who spoke on the condition of anonymity to preserve his relationship with the company. "No other company has a university charged with probing so deeply into the roots of what makes the company so successful."
Jobs reportedly personally oversaw the creation of courses and believed that he was responsible for Apple's future success. He even identified specific tenets for the company such as accountability, attention to detail, perfectionism, simplicity, and secrecy. Pixar, the Job's another successful company, is believed to use the same corporate University model.

Leave a comment