iPhone 4S Is Now Available For Pre-orders Ahead Of Its Launch On Oct. 14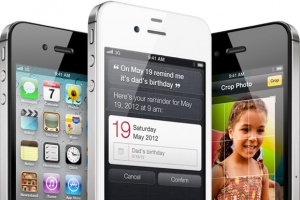 As Apple promised, pre-orders of expected iPhone 4S is become available. Now it is possible to pre-order new iPhone through Apple's website in Australia, Germany, France, Canada, the United States, Japan and the United Kingdom. Besides, pre-ordering is also available through the websites of carriers in these countries.
In the United States, iPhone 4S can be pre-ordered through Verizon Wireless, AT&T and for the first time through Sprint. If you place pre-orders in time through Apple's website, the iPhone 4S will be delivered on its release date, October 14. Sales of the new iPhone in Apple's stores will also begin from this date. As for unlocked iPhone 4S, Apple notes they will be released in November.

Leave a comment