Steve Jobs Named 'Financial Times' Person of the Year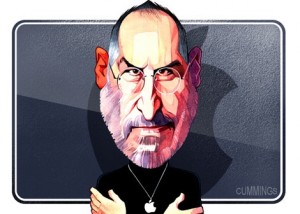 Well-known British newspaper Financial Times recently announced that Apple CEO Steve Jobs was selected its "Person of the Year" for 2010.
A rebuttal of F. Scott Fitzgerald's much-quoted aphorism that there are no second acts in American life does not come more decisively than this. When Steven Paul Jobs first hit the headlines, he was younger even than Mark Zuckerberg is now. Long before it was cool to be a nerd, his formative role in popularising the personal computer made him the tech industry's first rock star .
The articles focuses on Jobs' salesmanship and attention to detail that obviously helped the company to achieve unbelievable success.
The honor is far from the first time Jobs has been recognized for his success with Apple. Earlier this month MarketWatch named him the "CEO of the Decade," and that exact same title was given to Jobs a year ago by Fortune.

Leave a comment