Suppliers to Start iPhone 8 Production Earlier than Usual

The production of the next-generation iPhone may start earlier than usual. According to DigiTimes, the parts for new handsets will be delivered by the end on the first quarter and then the suppliers will begin trial production of OLED panels and other components.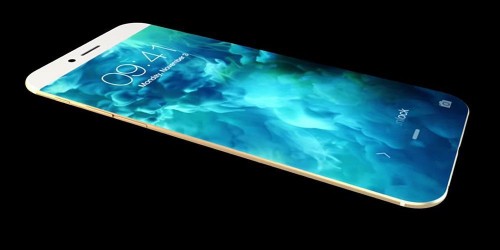 Taiwanese sources confirm they will start the production of OLED displays for the upcoming iPhone 8 in the second half of Q1 2017. They also suggest that Apple puts a lot more effort in evaluation of all components to ensure they meet quality requirements. In general, Apple is more active than a year ago. This may mean that the 10th anniversary iPhone will indeed feature a new glass body and major updates in hardware.
Apple's iPhone 8, iPhone 7s, and iPhone 7s Plus are expected to support wireless charging. The flagship, however, will be more expensive due to better specs, like the rumored iris scanner.
Today's report goes in line with the rumor shared by the Tech Trader Daily. Earlier this week, the newspaper claimed that the assembly of the iPhone 8 may start earlier than usual. There are also some other insiders who claim the preparation for the iPhone 8 production in at its usual pace.
[via iClarified]

Leave a comment