Swype VP Confirms Discussions With Apple On Its Keyboard Technology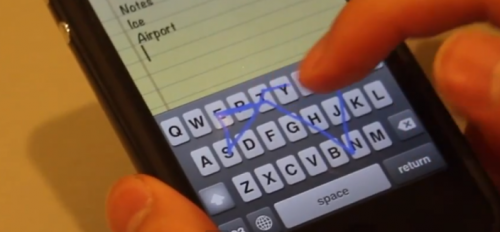 Earlier this week highly popular Swype keyboard become available for users of Android devices on Google Play, but only after the release of Jelly Bean with the built-in Swipe-like Gesture Typing functionality.
While it is known that Swype owner Nuance has a tight relationship with Apple through the Siri's voice recognition technology, a Swype executive has now confirmed that its company has had conversation with Apple over its keyboard technology. The Vice President Of Swype Aaron Sheedy said at Reddit AMA:
Q: I was curious as to whether you've ever had any contact with Apple. Any conversations to see if they might have been interested in licensing your technology?

A: Hah. The million (ok billion) $ questions. Yes, we have chatted with them, they are very smart and nice.
While this doesn't necessarily mean that Swype will appear in IOS one day, but this could be an indication that Apple is interested in the technology and seeking to make some significant improvements to its iOS keyboard.

Leave a comment