News tagged 'update'

Few hours ago GeoHot left a new message on Twitter - he officially started looking for an exploit in the new baseband 05.11.07.

All iPhone 3G/3GS owners with native firmware 3.1 or higher will be finally able to unlock the phone. This also applies to iPhone owners who updated to firmware 3.1 or 3.1.2 by mistake.
via ispazio

Leave a comment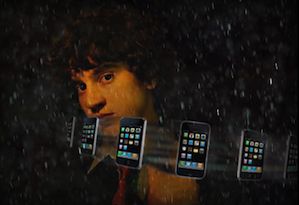 iPhone OS hacker, GeoHot, released Blackra1n RC2 today, an updated jailbreak utility for the iPhone 3GS and iPod Touch.
This version provides a tethering jailbreak for the new iPhone 3GS with the updated Bootrom. GeoHot lists these new features on his blog:
Fixed 3G issues
Tethered jailbreak for 3.1 OOTB ipt 8GB and new 3GS units
Fixed Icy issues
Both Windows and Mac
You can download BlackRa1n here.

Leave a comment


NASA, the government agency responsible for the space program of the United States of America, has just released its first application for iPhone. Through a simple interface this app allows us to know about all the missions planned.
Features:
NASA Missions
Mission Orbit Tracker
Images
Videos
NASA Twitter Feeds/Mission Updates
Users can monitor the current position of the International Space Station and other spacecrafts around the Earth. App is compatible with iPhone and iPod Touch, requires firmware 3.0 or later and is localized in English.
Avaliable for free in AppStore (link).

Leave a comment