Taig Tool for iOS 8.4 Jailbreak Has Been Stolen by PP

As you probably know, Apple has recently released iOS 8.4 with a brand new Apple Music app and a bunch of other improvements and bug fixes. Within just several hours, both Taig team and PP released tools for jailbreak of this version of Apple's mobile operating system.
While the release of such utility by Taig team looks quite obvious as the hackers have been working on it for a long period of time, it appears that PP has simply stolen the Taig jailbreak. According to the latest screenshots showing the vulnerabilities used in Taig and PP tools for iOS 8.4 jailbreak, the hackers from PP team have indeed stolen the technology developed by Taig. You can take a look at these screenshots below.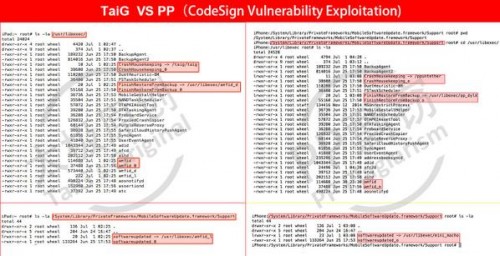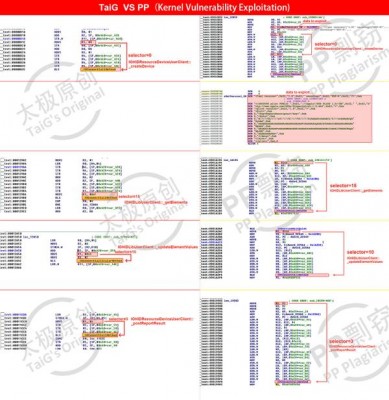 If you have updated to iOS 8.4 and plan to jailbreak your device, you can do this right now. You will find the instructions in this article.
If you face any problems in the process jailbreaking your device, feel free to ask for help in the comments section below this short post.

Leave a comment