Teardown of New iPad Reveals Samsung Retina Display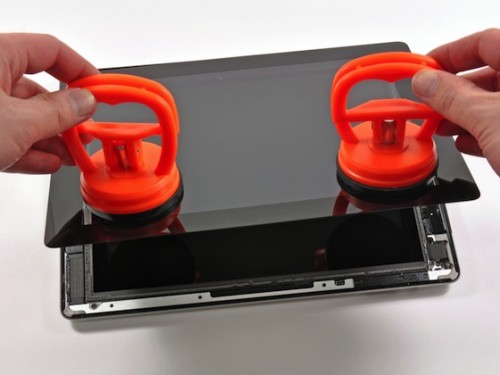 Fixit prefers not to waste time and already got their hands on the new iPad. To disassemble the recently released Apple's tablet, the teardown experts travelled to Australia where it is officially on sale.
The front panel of the new iPad was removed by using heat, guitar picks as an opening tool, and suction cups. The teardown offers the first conformation of multiply rumours that circulated ahead the release of the new iPad.
Among the details revealed in the teardown:
The new Retina display is manufactured by Samsung that is claimed to be the sole supplier of Retina displays for the new iPad;
Broadcom BCM4430 Wi-Fi/Bluetooth chip that means the new iPad supports low-power Bluetooth 4.0;
A5X system-on-a-chip that was also built by Samsung, and markings on it indicate it was manufactured in the first week of 2012;
Qualcomm MDM9600 wireless baseband chip;
The new iPad indeed contains 1 GB of RAM, and the RAM consists of two standalone chips from Elpida rather than being integrated directly into the A5X package;
The flash memory is from Toshiba;
The battery cells are roughly 70% larger than on the iPad 2, with the extra thickness of the new iPad providing space to house the larger batteries.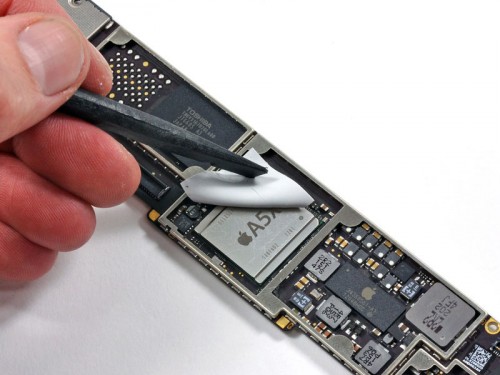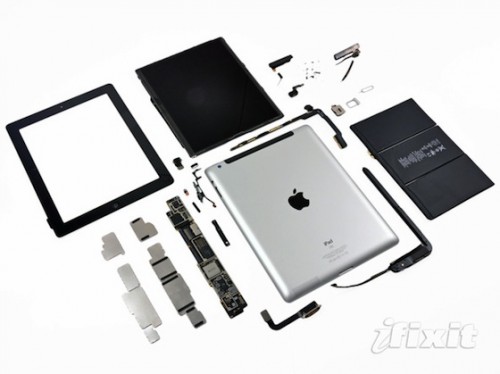 Leave a comment