The Cost of iPhone X Materials is $370.25 — IHS Markit

The research company IHS Markit has taken apart the iPhone X and shared the bill of materials for the device. The estimated cost of the iPhone X parts is $370.25, this is more expensive than parts for iPhone 8. The retail price of iPhone X starts from $999 USD.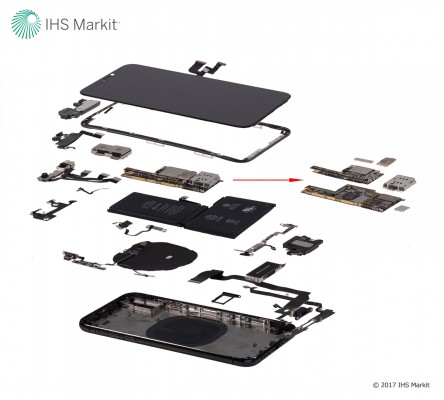 The most costly part of iPhone X is definitely the OLED screen made by Samsung. It makes up almost one-third of the entire price of materials and costs $110 per unit. Then follows the enclosure made of stainless steel, which price is $61 and the dual-lens camera module for $35. The TrueDepth camera parts used for 3D sensing cost $16.7 per part.
This analysis didn't count expenses for marketing, assembly and software development, $370 is the amount exclusively for parts. The bill of materials for two other iPhones released this year equals around $255.16 and consecutively the retail price for iPhone 8 is also lower, starting from $700.
Apple CEO Tim Cook is critical of the researches like this, saying they have never been accurate, but the company doesn't reveal the real numbers and doesn't go beyond vague statements. Tim Cook once called the price for iPhone X "valuable for the technology the customers are getting", without giving any exact numbers.
Here is the bill of materials for iPhone X, made by IHS Markit.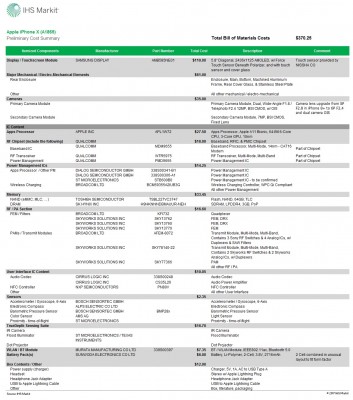 [via Business Insider]

Leave a comment