The first video clip JOBS with Ashton Kutcher in the role of Steve Jobs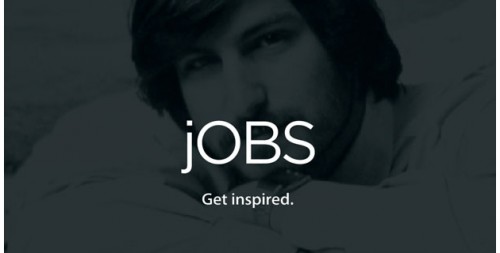 According to news reporting that film JOBS, in which Ashton Kutcher appears as Steve Jobs, will open in theaters on April 19. ETonline.com has released the first video clip from the movie. A brief clip illustrates Kutcher as Jobs, who talks to Josh Gad as Steve Wozniak.
"In the clip, Jobs (played by Ashton Kutcher) is raving about the operating system that Apple co-founder Steve Wozniak (played by Josh Gad) created. While Jobs is certain that this will become a ubiquitous product for mass consumption, Wozniak needs convincing.

"Nobody wants to buy a computer," says Wozniak.

"How does somebody know what they want if they've never even seen it?" Jobs replies."
In related news it was reported that there were attempts to change the style of movie title, as there had been a fair amount of confusion and criticism because of the original name "jOBS". The title comes with reverence to the name of Apple's products.
But it seems that in recent weeks various official film's presences, such as an updated teaser site, Twitter account and Facebook page have new styling titles with "J", which looks a bit larger than the other letters in the new advertising film logo.
The film premiered at the Sundance Film Festival will be held the JOBS of public release will be on April 19.

Leave a comment