The New iPhone Copper Color May Be Called "Blush Gold"

The Chinese source Weibo assumed Apple may call the new color "Blush Gold".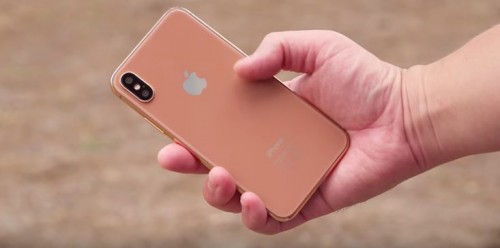 Recent leaks hinted Apple will go off the rose gold iPhone color and will replace it with darker copper hue. Previous leaks suggested new iPhone will come in three color variations: black, white and copper gold. The latter is considered an ugly choice by some experts.
The information about the new color name was shared by Benjamin Geskin on Twitter. He wrote:
Foxconn's internal name of the new #iPhone8 color is "Blush Gold" Barcode says "Blush Gold 64GB / 128GB".
Furthermore, as it is seen from the post, the "Blush Gold" model will only be available with 64 GB and 128 GB storage. This is a bit strange that Apple has limited the model's storage, still, this information is not official and everything may change by the release date.
[via 9to5Mac]

Leave a comment