The Thinnest iPad Mount Ever Created - MagBak

Those who have an iPad may sometimes need to use it to watch a movie or cook a dinner following a recipe found on the Internet. So far, the only more or less convenient way to do that was to buy a bulky mount. But things have changed.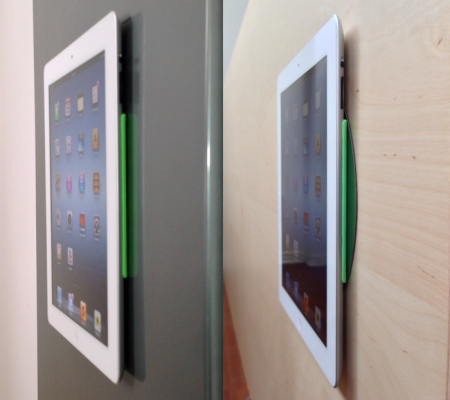 There's a new project on Kickstarter called MagBak and according to its creator - Alex Baca - this is the 'world's thinnest mount for iPad'. It raises your iPad for only 0.5 mm, that is why you may forget about back shell scratches. Furthermore, you won't feel any inconveniences while using your device.
It inherently mounts to most metal surfaces without adding any significant bulk or thickness.
That's true. Apart from that, MagBak can snap the iPad's Smart Cover to the back of the gadget and provide perfect grip to almost any surface in order to prevent drops.
You may say, that there's not so many metal surfaces in the house that one may use to mount an iPad. Due to a metal O-ring with an adhesive backing this is no longer a problem - you can place your tablet wherever you like.
The project is still on Kickstarter, so if you have some spare money you can give them out and get you MagBak this fall.

Leave a comment