The University of Wisconsin Sues Apple for Using Technology Developed by University Researchers

The University of Wisconsin filed a lawsuit against Apple. The Wisconsin Alumni Research Foundation (WARF) accuses the company from Cupertino of violating the patent for a new technology that improves the efficiency of modern processors. The university researchers claim that Apple used their technology in the latest 64-bit A7 processor found in iPhone 5s, iPad Air and Retina iPad mini.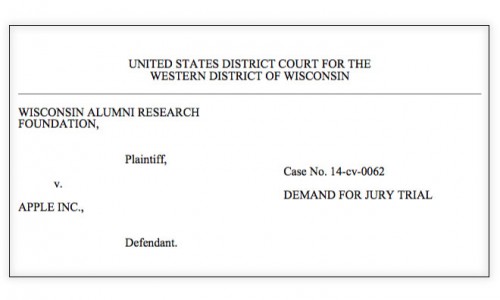 As noted by AppleInsider,
According to the foundation's complaint, the researchers' work "has been recognized as a major milestone in the field of computer microprocessor architecture/design." Sohi, the group's leader, was given the Eckert-Mauchly Award — "the computer architecture community's most prestigious award" — for the work contained in the patent, the filing says.
WARF hopes that the court will issue an injunction preventing the tech giant from using the technology without a licence. Apart from that, the organization is seeking monetary damages.

Leave a comment