There will be 24 different 'iPad Mini' models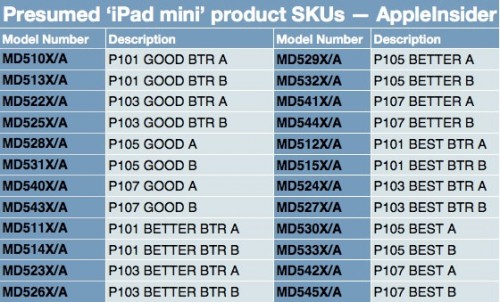 AppleInsider and 9to5Mac independently posted a list of 24 different model numbers said to be for Apple's "iPad mini" scheduled for introduction at a media event next Tuesday.
According to the list, the iPad Mini will be available in four basic device variants P101, P103, P105, and P107
that presumably correspond to different hardware models (Wifi, 3G, LTE, etc). Each of those four variants is available in three different flavors designated "GOOD", "BETTER", and "BEST" - these ones refer to three different capacities (anything between 8 and 64 Gb). The A/B designations would continue to refer to two color options.
There are also rumors that some of these numbers represent full-size iPad with Lightning connector. In this case, 12 of the new model numbers represent the iPad mini in a combination of three capacities, two colors, and two connectivity variants (Wi-Fi and cellular). The remaining 12 model numbers would represent the tweaked full-size iPad with a similar matrix of configurations.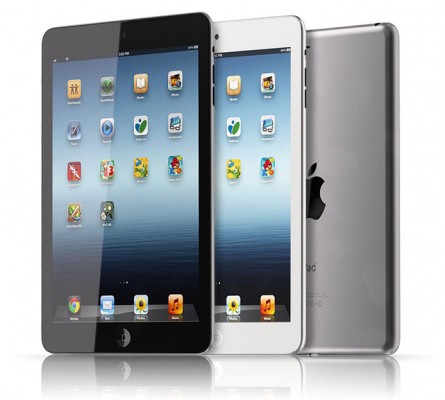 Leave a comment