Tim Cook Calls Augmented Reality 'A Big Idea Like the Smartphone'

Tim Cook believes that augmented reality is a technology that is incredibly important and promising. Apple CEO compared AR with smartphones and said its significance is huge. Such words may mean that the Cupertino-based giant is working on something that may change the way we understand augmented reality and the way it is used in modern gadgets.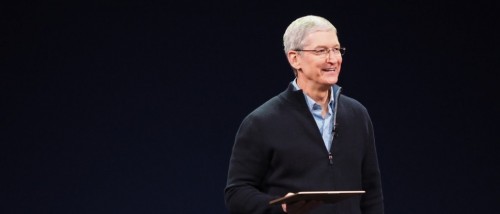 Cook thinks AR is something like an iPhone – it's not designed for certain markets, groups of people, or countries. Augmented reality is for everyone, Apple CEO pointed out. The best thing about this technology is that it allows people to be present in real world, not placed inside of virtual reality headsets or things like that.
Here's a short fragment from Cook's interview with The Independent:
I regard it as a big idea like the smartphone. The smartphone is for everyone, we don't have to think the iPhone is about a certain demographic, or country or vertical market: it's for everyone. I think AR is that big, it's huge. I get excited because of the things that could be done that could improve a lot of lives.
Tim Cook and Apple have expressed continuous interest in augmented reality. The company is rumored to be working with Carl Zeiss on new smart glasses supporting augmented reality.
[via iClarified]

Leave a comment