Tim Cook confirms updated Mac Pro coming in 2013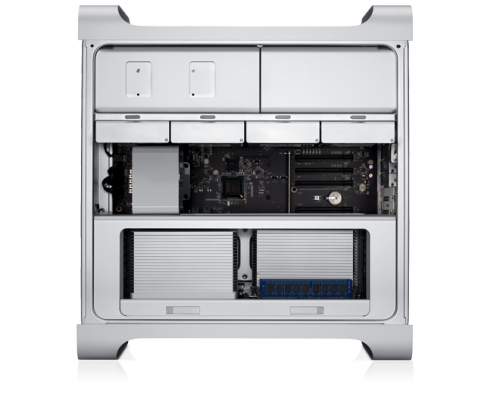 Apple confirmed that its CEO Tim Cook sent an e-mail to a Facebook group page dedicated to the Mac Pro on Monday and said that the company is indeed "working on something really great" for 2013, allaying current Mac Pro owners' fears that the desktop has reached its end of life.
The slightly updated Mac Pro presented by Apple at WWDC on Monday wasn't the significant revamp. The machines received 12-core Xeon chips, but CPUs are based on Intel's two-year-old Westmere-EP architecture and not newer Xeon E5 silicon. Professional users were hoping for something more significant and impressive.
The email in full:

Franz,

Thanks for your email. Our Pro customers like you are really important to us. Although we didn't have a chance to talk about a new Mac Pro at today's event, don't worry as we're working on something really great for later next year. We also updated the current model today.

We've been continuing to update Final Cut Pro X with revolutionary pro features like industry leading multi-cam support and we just updated Aperture with incredible new image adjustment features.

We also announced a MacBook Pro with a Retina Display that is a great solution for many pros.

Tim

Leave a comment