Tim Cook says Apple is 'very serious' about doubling down on secrecy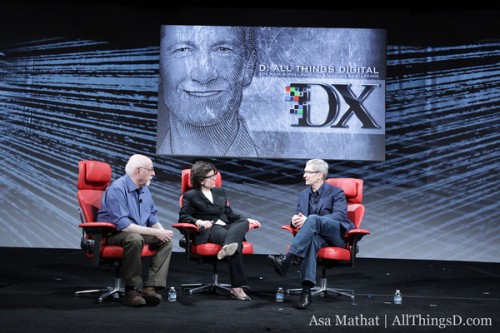 Apple's secrecy surrounding its product line is legendary. Apple cofounder Steve Jobs even identified secrecy as one of the specific tenets at Apple that has been responsible for its success. And now Apple plans to become even more protective going forward, the company's chief executive said in an interview to the All Things D.
Questioned by journalists Kara Swisher and Walt Mossberg, Cook revealed that Apple plans to "double down" on product security and secrecy. "We're going to double down on secrecy," Cook said Tuesday. "I'm very serious about this. Double down."
Apple's ability to keep products secret has been hampered in recent years by Apple's reliance on Foxconn and other 3rd party manufacturers. Just yesterday, part leaks seem to reveal the look of the next generation iPhone. Despite the fact that Apple is stepping up its efforts to conceal unannounced products and plans, the company plans to open up on issues related to working conditions at its overseas partners like Foxconn.
"We put a ton of effort into taking overtime down," Cook said. "It's hard because it's complex. Some people want to do a ton of work, move to a factory and work long hours, and then move home."

Leave a comment