TinyUmbrella Updated With Support for iOS 6.0, 6.0.1, iPad Mini, iPad 4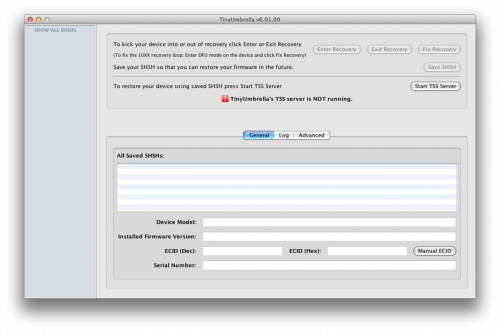 Semaphore has announced an update to TinyUmbrella utility that brings support for new firmwares iOS 6 and iOS 6.0.1, as well support as new devices - iPad mini and the iPad 4. With TU users can save their SHSH keys for firmwares. Later these SHSH keys could be used for iOS downgrades.
I've updated TU to support iOS 6 and 6.0.1. The new iPad mini and iPad 4 are also supported as well as the new iphone 4 stealth revision.
Sorry for the delay folks. I'm still working on some pretty dang well needed changes to TU. The wait will be worth it...
You can download the new version of TinyUmbrella from the link below. Instructions can be found here: Windows, Mac.

Leave a comment