Today Apple To Release Bug Fix Update For Podcasts App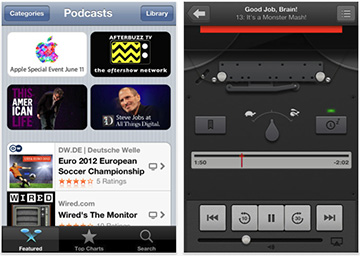 After Apple released Podcasts app last month, many users have complained about crashes, bugs and other problems with the app. All Things D reports that an update for the app should appear later today:
"Podcasts users take note: Apple has been hard at work tweaking the app to fix the problems that currently plague it and sources say the company expects to post an update to it this afternoon that should vastly improve it".
About two-thirds of reviews published for the Podcasts app gave it a one or two-star and the app has one of the lowest customer ratings of all Apple's app – two-and-a-half-star.
Podcasts had traditionally been accessed through the iTunes app, but Apple has decided to improve user experience by separating some categories into dedicated apps, including iTunes U and Podcasts.
Podcasts app is available free of charge for the iPad and iPhone on the App Store.

Leave a comment