Two More New Features of iOS and OS X

As you already know, a bunch of new interesting features have been added to Apple's OS X Yosemite 10.10 and iOS 8. Both operating systems were announced at Apple's Worldwide Developers Conference keynote, which took place on Monday.
Among the new features, today I'd like to point out only two. These are iMessage screen sharing and FaceTime Audio conference calls.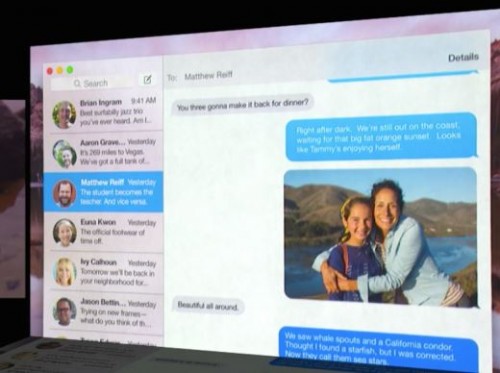 Some users are reporting that iOS 8 now features the ability to create conference FaceTime Audio calls.

[...]

While screen sharing has always been possible over alternative services like AIM, Apple now allows you to use the built-in screen sharing feature in the Messages app over an iMessage account.
It should be noted, that in the first OS X 10.10 beta the iMessage screen sharing doesn't work. However, this bug will surely be fixed in the next version.
[via 9to5Mac]

Leave a comment