US Air Force may buy 18,000 Apple iPads for cargo aircraft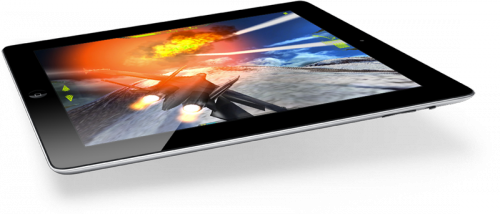 According to Nextgov, the U.S. Air Force's Air Mobility Command recently put out a notice that it plans to buy as many as 18,000 of Apple's iPad for use on cargo aircraft. Such order could be the largest single federal order for the iPad 2.  The Air Mobility Command revealed on Federal Business Opportunities that it plans to buy a "minimum of 63 and a maximum of 18,000 iPad 2" units or "equal devices."
Though the iPad was the only tablet named specifically in the listing, Glen Roberts, AMC public affairs director, said the command seeks "a tablet device" but "not necessarily an iPad." The Air Force seeks proposals from tablet makers and seeks to obtain them at the lowest possible fixed price. A move to tablets, iPad or otherwise, would allow the Air Mobility Command to adopt an electronic flight publication system to save time and money, as well as boost efficiency.
First iPad was brought to the U.S. Air Force by the Federal Aviation Administration which started using Apple's touchscreen tablet as an electronic flight bag last July. Previously, commercial and charter airlines relied on cumbersome 40-pound paper manuals.

Leave a comment