Valve Launched Counter-Strike: Global Offensive on the Mac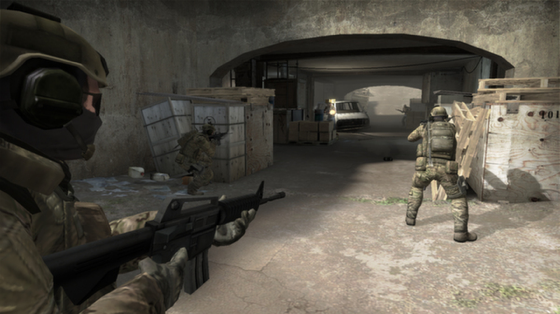 The latest version of Valve's flagship game Counter-Strike – one of the best-selling gaming titles for PC – has become available for the Mac platform via Steam. Global Offensive, the fourth title in the Counter-Strike series, has seen over 27 million units sold during its lifetime. This is the second time (the first was Portal 2) Valve has released a flagship title simultaneously on the PC and the Mac.
"Counter-Strike: Global Offensive (CS: GO) will expand upon the team-based action gameplay that it pioneered when it was launched 12 years ago.

CS: GO features new maps, characters, and weapons and delivers updated versions of the classic CS content (de_dust, etc.). In addition, CS: GO will introduce new gameplay modes, matchmaking, leader boards, and more".
The version for the Mac has the following system requirements: 2GB of RAM, Intel Core Duo processor with frequency 2GHz or better, NVidia 8600M, ATI Radeon HD 2400 or better.
Mac users can buy Counter-Strike: Global Offensive on Steam for $14.99.

Leave a comment