Verizon iPhone to have new internal antenna, 3.7 inch retina display, and 1.2 GHz chip?

We've gotten exclusive legit details of the upcoming Verizon (unicorn) iPhone 4. The iPhone 4 supposedly will gain a 1.2 GHz next-gen A4 chip, a larger 3.7 inch retina display, an all new internal antenna, all in a more durable design. To be honest that just sounds like the probable iPhone 5 launching in June 2011.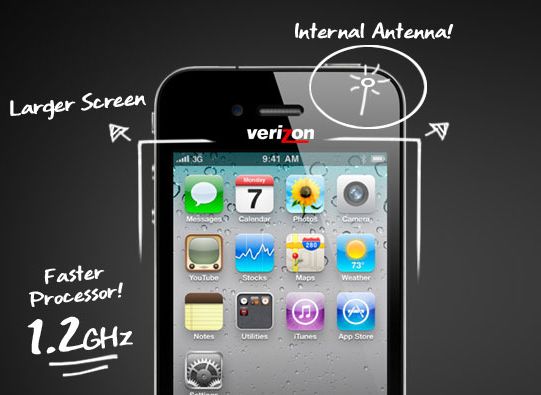 To prove all that, we may say, that Verizon isn't likely to want launching in January an iPhone 4 that has identical specifications to the current AT&T model. Another possibility, if this is all true, is that the probably iPhone 5 launching in June '11 will be the first (AT&T model too) and will carry the rumored features.

Leave a comment