VIA Technologies Files Patent Lawsuit Against Apple Over iOS Device Processors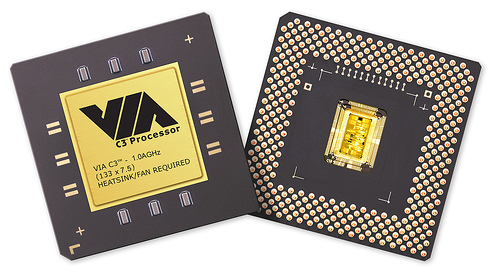 Taiwnese company VIA Techologies has reportedly filed a patent lawsuit against Apple. VIA Technology accuses Apple of infregement of patent rights by using processors in Apple's iOS devices.
Via, a semiconductor maker based in Taipei, seeks a jury trial and an order to prohibit Cupertino, California-based Apple from selling products containing the inventions in the U.S., according to a complaint filed yesterday in federal court in Wilmington, Delaware.

"The products at issue generally concern microprocessors included in a variety of electronic products such as certain smartphones, tablet computers, portable media players and other computing devices," Via said in the complaint.
The lawsuit is targeting Apple's ARM-based A4 and A5 processors used in iPad, iPad 2, iPhone 4, iPhone 4 CDMA, iPod touch 4th generation, and Apple TV 2nd generation.

Leave a comment, read comments [1]