VLC May Disappear from the App Store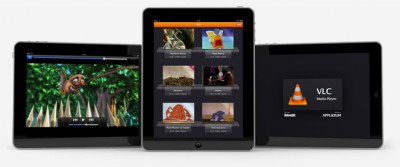 VLC is a popular media player for Mac, Windows and Linux that was ported for the iPad in September and landed on the iPhone few days ago. But now there is a chance it may disappear from the App Store. According to one of the primary VLC developers Remi Denis-Courmont, Videolan (the VLC's owner) has sent a notification of copyright infringement to Apple concerning the iOS's version of the VLS that is being distributed in the App Store.

As the VLC is an open source program, it is being distributed under the GPL (General Public License). But VLC for iOS is distributed under Apple's iTunes Terms and Conditions, which is, as you may know, do not allow installing apps on more than 5 devices. Such a restriction also called DRM - Digital Rights Management. So though VLC for iOS remains to be free, Videolan cannot accept the fact the DRM goes against GPL.
While this is not a reason to exclude VLC for iOS from the App Store, similar situation had happened earlier this year to the iOS port of Go, which is a chess game that is also distributed under GPL. Apple decided not to change its Terms and Conditions and then the Free Software Foundation simply removed its app from the App Store.
Denis-Courmont also noticed there are more mobile platforms, some of them are open, and the company advices to look at them:
"In any case, while the rules for distribution of open-source or "free" (as in speech) software are extremely relaxed, they do exist and have to be abode by. VLC and open-source software in general would not have reached their current quality and success if it had not been for their license. Therefore, blatant license violation cannot be tolerated at any rate. Concerned users are advised to look for application on more open mobile platforms for the time being."
Currently VLC for iPad and iPhone is still available for free here.

Leave a comment