Walmart Refuses to Support Apple Pay, Working on Its Own Payments Service

Walmart, one of the largest U.S. retailers, has refused to support Apple Pay. According to what the reliable sources from Re/code claim, the reason for the refusal is high credit card transaction fee. This reason for refusal is closely connected with another one. You see, Walmart belongs to a consortium of the most influential retailers called Merchant Customer Exchange (MCX); its members plan to create their own mobile payments system called CurrentC. This system is expected to boast of lower transaction fees; its launch may take place as soon as early 2015.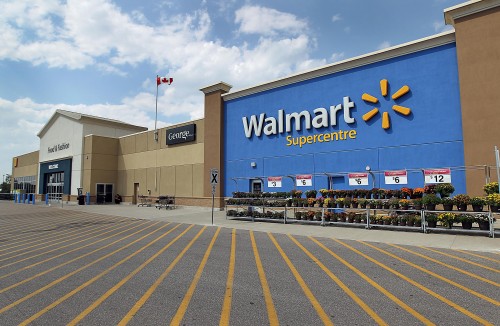 From this point of view, it is very easy to understand Walmart and other MCX members, namely, Rite Aid, 7-Eleven, CVS, Best Buy, Publix, Sears, Shell, Sunoco, Lowe's and Target. They offer lower transaction fees and want to promote their own payments service rather than Apple Pay.
Since Apple Pay supports Visa and MasterCard credit cards, Walmart and other MCX retailers believe the iPhone-based payments service just perpetuates the traditional payments fee structure they despise. The MCX's CurrentC app, on the other hand, favors transactions funded by store-branded cards or a connection with a customer's checking account — all of which carry lower fees than credit card purchases.
Apple Pay is Apple's payments service that was officially introduced in September and became available for the users in the USA at the very end of October. It is based on the Near Field Communication technology and uses Touch ID fingerprint sensor to secure each payment. The debut of the system in other countries is expected to take place in the near future.
[via Re/code]

Leave a comment