What's Inside Macintosh 128K - Video

iFixit team performed a teardown of the 30-year-old Macintosh 128K to commemorate 'Thirty Years of Mac'. The experts claim this computer was a very progressive machine for its time.
Let's take a look at the specs of the Macintosh 128K (via iClarified):
8 MHz Motorola 68000 processor
128 KB DRAM
9" black-and-white CRT display running at 512 x 342 (72 dpi)
400 KB total storage via a single-sided 3.5-inch floppy disk drive
Single-button mouse and hefty keyboard
Apart from tearing the computer down, iFixit also gave it a Repairability Score of 7 out of 10 (where 10 is the easiest to repair).
Below you can take a look at the disassembled Macintosh 128K. Enjoy!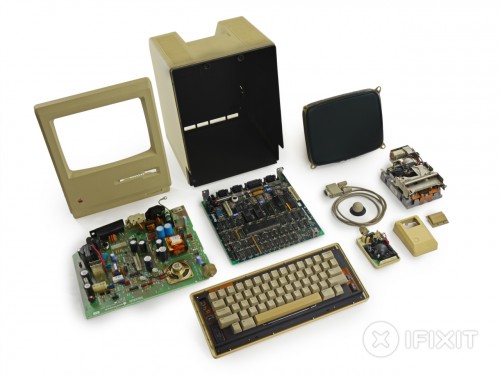 Leave a comment